---
From the Lititz Record Express, Wednesday, August 26, 1964

STARTING LINEMEN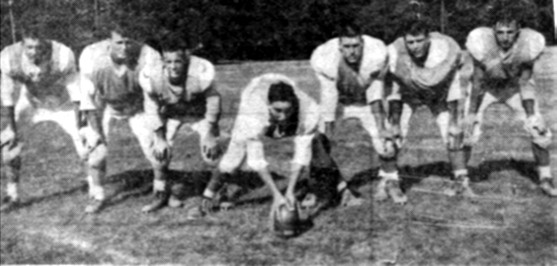 (L-R) Right end Ed Nixdorf, right tackle Bruce Singer, right guard Dick Gundrum,
center Tom Murr, left guard Larry Klopp. left tackle Denny Kissinger and left end Bill Landis
are the seven men up front Coach Stan Schoenberger is counting on to push the Mules around.
STARTING BACKFIELD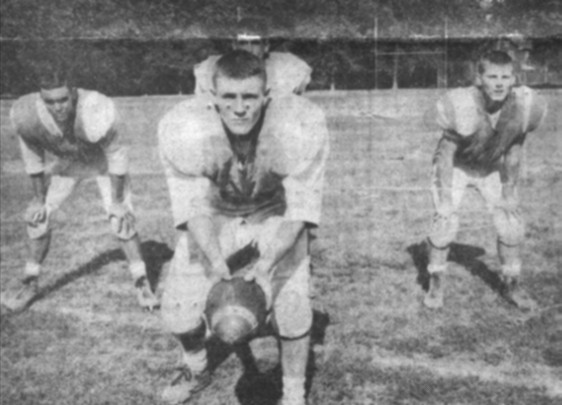 Quarterback Randy Reist will call the shots and he's got plenty of speed behind him:
(L- R) right halfback Fred Sample, fullback Dan Rossi, and left halfback Dick Ludwig.


2011 Comments from QB Reist:
The game against Solanco ended in a zero-zero tie. We had the ball on Solanco's three yard line on fourth down. I called a pass play, and overthrew Willie (a.k.a. 'Lillie') Landis at the back of the end zone.
The team ended the season with two wins (Conestoga Valley, Elizabethtown), seven losses, and one tie (Solanco).